5 Easy Tips To Prevent Your Silver Jewelry From Tarnishing?
Jewelry not only accentuates your aesthetic but also your self-assurance. Without an accessory, you're likely to feel inadequate. Wearing smart accessories has now become a trend that helps you express yourself. A great set of earrings is not only necessary for every celebratory occasion, but they may also be worn daily. Silver, being the least expensive but most appealing metal, allows you to experiment with new designs. Sterling silver is the most efficient variety of silver for creating beautiful designs, according to silver jewelry manufacturers.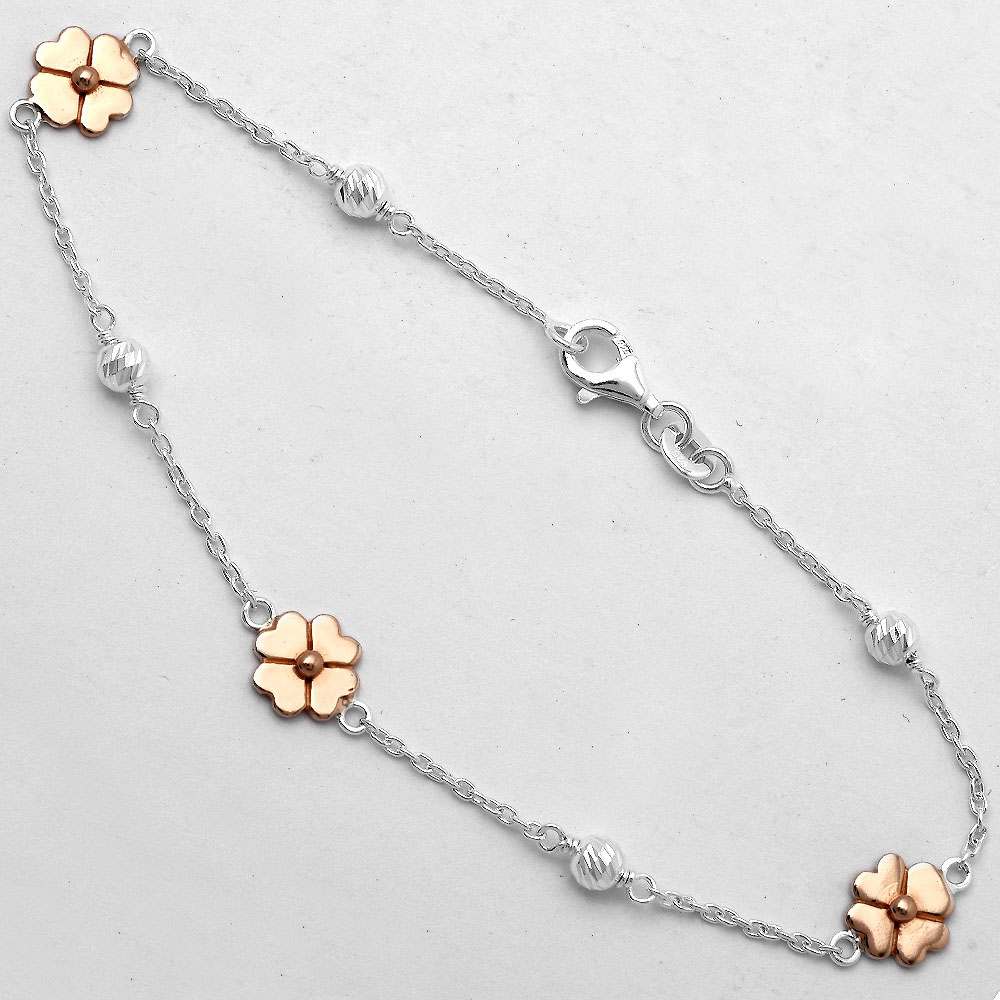 Flower Sterling Silver Silver Bracelet
Fine silver is the purest type of silver, yet it is quite difficult to work with when making silver jewelry. That is why sterling silver was created, along with copper and trace metals, that creates a robust and long-lasting alloy, the sterling silver.
Because of its reactivity, silver metal is oxidized by the air, resulting in a faded, light yellow or black appearance. Silver jewelry is incredibly attractive, so it's critical to maintain its luster, design, and shape for a long time. Here are 5 simple ways to preserve your silver jewelry from tarnishing.


1. Air tights packing
It is critical to keep silver jewelry away from oxygen to prevent oxidation. Silver jewelry can be stored in airtight wooden boxes and other containers. When storing silver jewellery in airtight packaging, always use cotton or a piece of delicate fabric. It not only protects silver jewelry from corrosion, but it also protects it from scratches.

2. Anti-tarnish strip

Anti-tarnishing strips must be used when storing silver jewellery. It helps to keep the jewellery from corroding. Anti-tarnish strips are readily available from silver jewellery exporters. Never store your silver jewellery in the newspaper; instead, use anti-tarnish sheets.

3. Proper segregation

Girls frequently keep their jewellery items together, which is why these precious metals have scratches, which spoil design and appearance. Each piece of jewellery should be kept in its box or container to avoid scratching and breakdown.

4. Moisture-proof storage

Silver jewelry is beautiful, but when it comes into contact with water or air, it loses its allure. In silver jewelry containers, silica gel or activated charcoal absorbs all moisture and protects the brilliance of your jewelry. Silica gel and activated charcoals are good adsorbents.

5. Cleaning process

It's critical to maintain your jewelry clean and organized. Warm water is an easy way to clean silver jewelry. Because it cannot take harsh chemicals, always clean jewelry with gentle soap. When you take off your jewelry, wipe away any sweat or moisture traces that could cause severe stains that harm the beauty of your precious and stunning jewelry.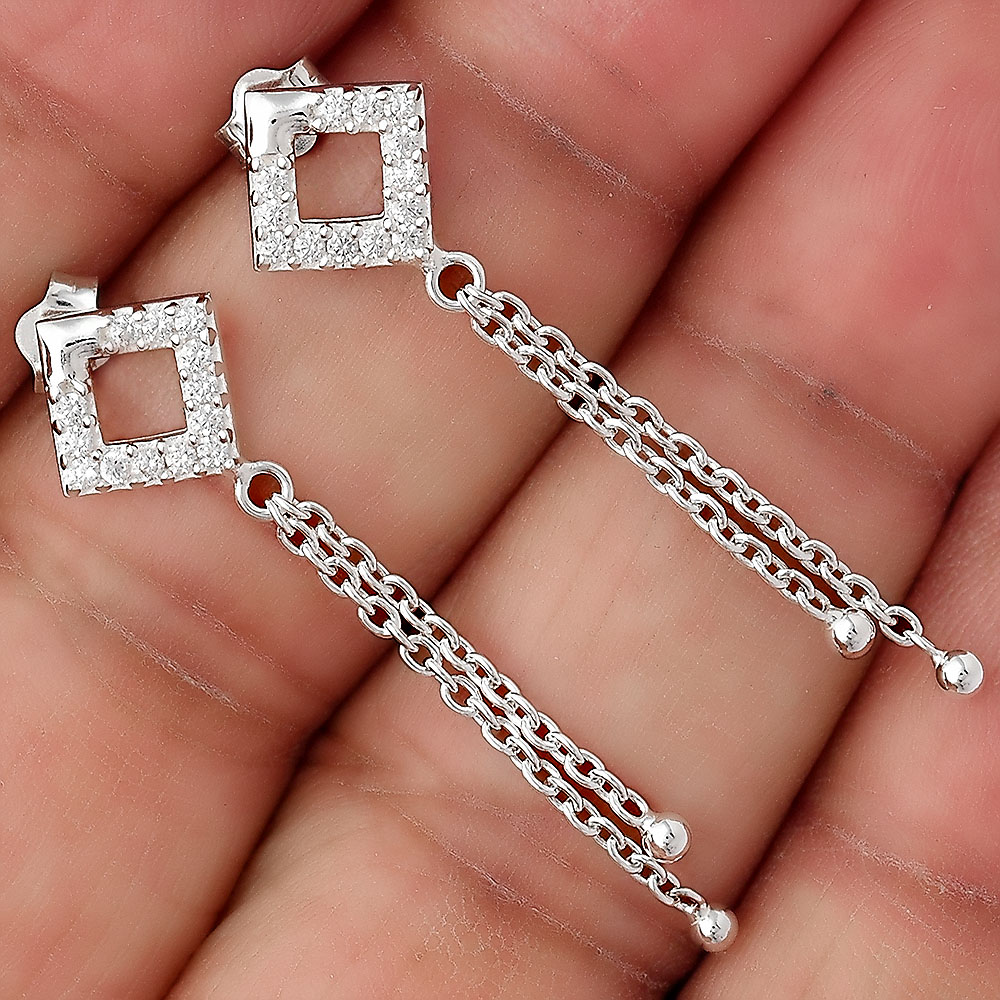 Dangling Chains Stud Earrings

These are the most important and easiest suggestions for keeping sterling silver jewelry gleaming for a long time. Always check the hallmark grading on silver jewelry before buying it. Sterling silver jewelry is stamped with the number .925 or STERLING. Silver jewelry designs made of sterling silver are the best. Because of its hardness and radiance, it is long-lasting and enduring.